View All News
Feature Friday: 17th Annual Walk & Roll!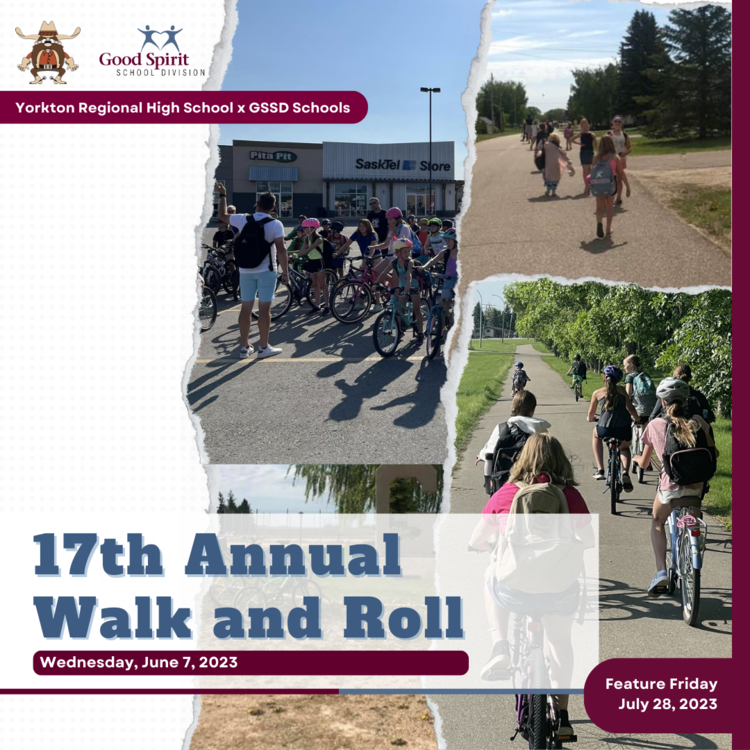 Another Feature Friday coming your way! Check out this recap on GSSD's most recent Walk and Roll Day! Wednesday, June 7, 2023, marked an exciting event at the Good Spirit School Division with the celebration of the 17th Annual Walk and Roll Day.
This special day, initiated by the Yorkton Regional High School, aimed to promote active transportation among students and staff, encouraging them to walk or roll to school. It was wonderful to see individuals embrace the opportunity to engage in healthy and sustainable commuting methods. In a wonderful show of support, the Division had the pleasure of awarding three bikes to two fortunate students and a staff member who participated in the Walk and Roll event.
Congratulations to the winners:
K to 6 – Emmett, Preeceville School
7-12 – Bear Stream School
Staff – Ashten Walker – Invermay School