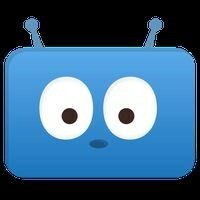 What is Edsby?
Edsby will provide a way for parents and guardians to receive school updates, calendar events, view student progress and much more. It will help simplify communication among and between teachers, students and parents. For each of your children – even if they go to different schools – you'll see your child(s) classes, teachers and school information. 

Edsby is brand new to GSSD and this is year one of a multi-year implementation plan. Our teachers are learning how to use the many features of Edsby including the assessment.  Therefore, teacher use of Edsby may differ so you may find information regarding class activities for one child, but not the other. More features will become available later this Fall. We look forward to the many benefits Edsby will provide. 
You will receive more information from your child's school when the parents accounts are ready. If you already have an account set up login to Edsby here. 
Welcome to Edsby
​
Good Spirit School Division Parent Overview from Edsby on Vimeo.
Parent Account
You will receive an email from your child's school with instructions on creating an Edsby account. If you do not receive an email contact the school office to ensure your current email address on file.

Check your email for an invite(s).

Click the link in your email invitation. 

You will be prompted on a second screen to enter and confirm a password. Your email address, your username, will already be entered. 

Click Create Edsby Account. You'll be logged into your Edsby Account and a "Welcome to Edsby" message will be sent to your email address. 

The information for at least one of your children will be immediately visible to you.

If you have more than one child, you will need to link them to your Edsby account. Follow the information below:
 
Find an Edsby invitation email(s) for your additional children. 

Click the link in the email, and then choose the login to your existing Edsby account button on the screen above. 

Enter your Edsby username and password you already created. 

Your existing Edsby account will now include an additional child.
Additional Information: