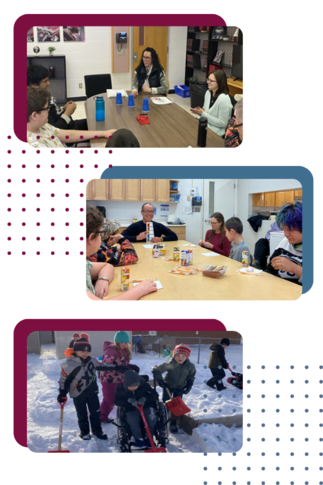 Good Spirit Student Services collaborate with schools teams and families to provide intervention, support, consulting, and assessment for the schools within the division.  Our vision is to create a safe, healthy, and supportive learning environment for all students. At our schools you will see these team members working with classrooms, teachers, and peer groups to ensure "Learning Without Limits – Achievement for All." 
The Student Services team celebrates diversity and works with schools to support learners in an inclusion model. We strive to ensure students come first and provide a variety of services which can be accessed through a conversation with the school team and a referral for Student Services.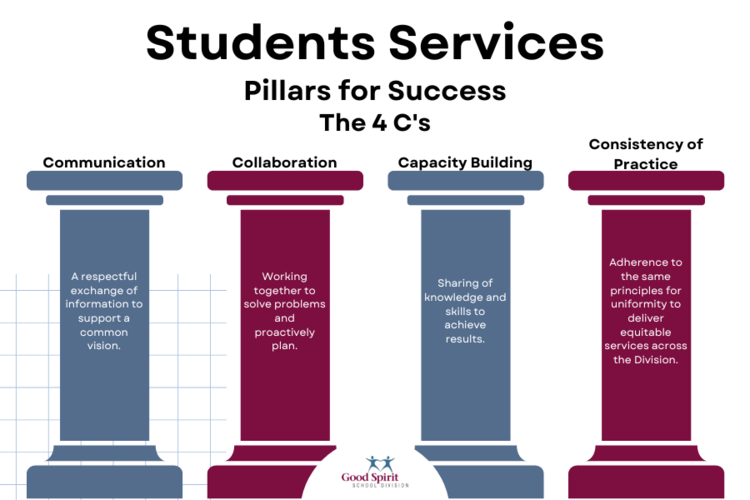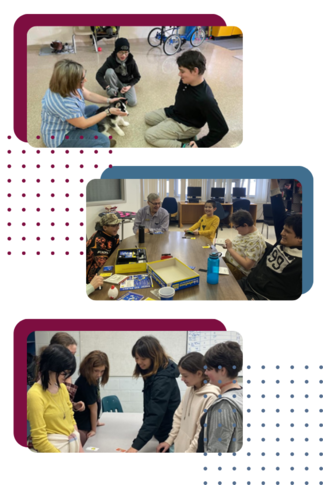 Who's On Our Team? 
Educational Psychologists (Ed. Psych) 
Our Educational Psychologists provide consultation, assessment and intervention supports for students.  In collaboration with school teams, Ed. Psychs develop program plans and small group support in the areas of executive functioning and behavioural development.   
Occupational Therapist (OT)
The Occupational Therapist supports student well being and strives to support developmental learning for all students so they can be successful in their individual lives.  The range of an OT's day can vary from working to address challenges in mobility to sensory skills.  The OT works closely with families to enhance programming and support.

 
Physical Therapist (PT) 
The Physical Therapist works with the Occupational Therapist to provide specialize services specific to motor movement and mobility of intensive support students.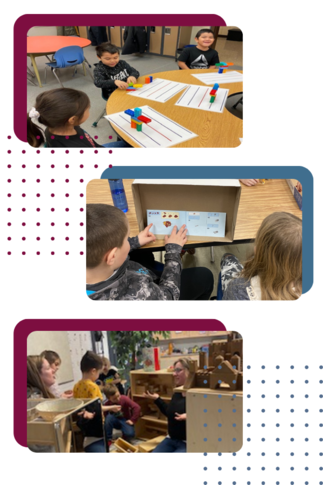 School Counsellors (SC) 
School Counsellors work with school teams to enhance the learning environment by providing supports and intervention strategies that contribute to the overall health and wellness of the students.  The school counsellors work closely with partner agencies to mobilize resources for families and students in a timely manner. 
Speech Language Pathologists (SLP) 
Speech Language Pathologists provide direct individual services for students as well as support classroom based interventions and targeted skill groups. 
Speech Language Pathologists Assistants (SLPA) 
Speech Language Pathologist Assistants work directly under the supervision of the SLPs to provide targeted supports for students throughout the division.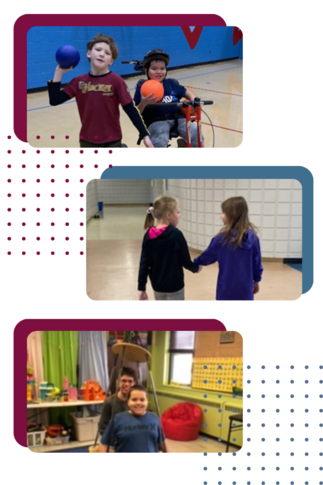 Student Services Consultants (SSC) 
The Student Services Consultants work closely with the Professional Service Providers and school teams to bring programming and resources to schools.  The SSCs support schools and families to connect with partner agencies and transition planning.
Student Support Teachers (SST) 
Every school has Student Support Teachers who work to build relationships between families and school.  

The SST coordinates services and programming in collaboration with the school team and the Professional Service Providers.  SSTs will coordinate the supports within the school for students and families.

Our Student Services team ensures your child's needs are met through goal setting and program planning aimed to provide educational and social opportunities for all children. 
Good Spirit School Division's vision is Learning without limits, achievement for all. Students with diverse learning needs are met through a team approach supporting the learner in the inclusive setting of the classroom.  GSSD provides flexible programming and professional supports through the Student Services team who work closely with schools in either a consult or referral capacity.  
Saskatchewan's education system is founded on shared values, actions and commitment to addressing the needs of individual learners using a Student First approach. The Ministry of Education embraces a Student First approach to education that puts the student front and centre.
The needs of most secondary level students can be met through the Regular Education Program. Within the Secondary Level Regular Education Program there are three course options:
Provincial core curriculum
Locally modified courses
Locally developed courses.
In order to meet the needs of students who may require a qualitatively different program, school divisions may offer Additional Education Programs that include:
Alternative Education Programs
Functional Integrated Programs.
School divisions have the responsibility to make choices that will best serve the students in their jurisdictions.​
GSSD School Support Personnel are provided for all schools to access.

Student contacts are tracked throughout the school year to ensure that our students are receiving the maximum supports possible.

Professional Service Providers (PSPs) have made over 45000 student contacts. 

Approximately 1400 referrals for service at a 99% completion rate. 

School-Level Supports

​Student Support Teachers (34 FTE or 1 per 175 students)

Educational Assistants (approximately 140,000 hours).
Community Partners
Disability Employment Awareness Month