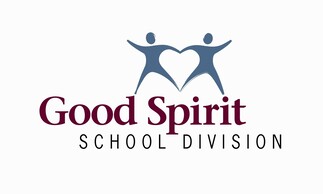 ​​​​​Our Logo depicts two students holding hands, touching toes and forming a heart between them. Good Spirit is a family in which good values and morals are demonstrated and in which learning is accomplished in a caring environment.

Our Foundational Statements (Board Policy 1) define our joint beliefs and explain how we conduct ourselves on a daily basis.  They provide the framework to focus our energies and clarify our purpose or, in other words, the "why" we exist.
Our Motto ... Students Come First
Our Mission ... Building Strong Foundations to Create Bright Futures
Our Vision ... Learning Without Limits...Achievement For All
Our Values ... Belonging, Respect, Responsibility, Learning, Nurturing, Perseverance, and Diversity
Our value statements all start with "We".  This is a true reflection of Good Spirit School Division in that all of us are important to education. As we expect our students to learn, we all play a fundamental role in the education process and the successes produced.
We belong:  
Diversity is celebrated and welcomed in a caring environment.
We respect:  
A team effort is important to maintain a healthy, culturally-responsive environment.
We are responsible: 
We are accountable citizens within our schools and our communities.
We learn: 
Learning leaders provide students and families with innovative, relevant education experiences.
We nurture:  
The leaders of tomorrow are in our schools today.

We persevere:
Success today and tomorrow requires "grit".
We are diverse:
Every individual brings unique experiences, strengths and ideas to each classroom and work environment.
Our Aspirational Statements
High Quality Teaching and Learning 
Engagement of All Students, Families, and Communities  
Effective Policy and Procedures  
Healthy, Sustainable Physical and Social Environments