​Sea Stars Making A Difference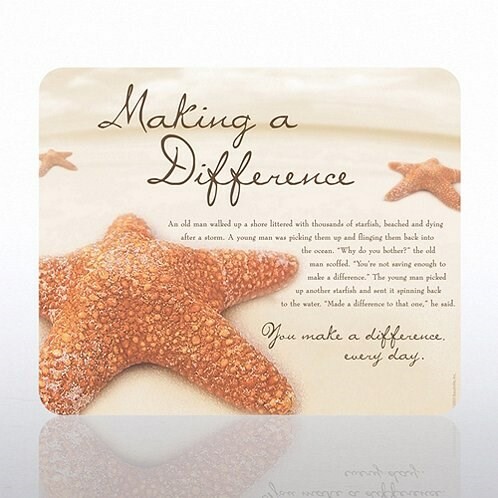 Sparkling Examples of Accomplished Skillful Talented And Radiant Staff
Good Spirit School Division employees are valued for their hard work and dedication to student success. The Board of Education recognizes the amazing work employees are doing on a daily basis and acknowledges it is the acts of kindness and the extra special personal touch for students that make our division extraordinary. All Good Spirit School Division employees are eligible to be presented this very special award.
The Sea Stars employee recognition awards program is based on the starfish story "Making a Difference": "An old man walked up a shore littered with thousands of starfish, beached and dying after a storm. A young man was picking them up and flinging them back into the ocean. "Why do you bother?" the old man scoffed. "You're not saving enough to make a difference." The young man picked up another starfish and sent it spinning back to the water. "Made a difference to that one," he said.
Award Program Details
A nominations committee, consisting of a Board Member, the Director, Assistant to the Director as well as a School Community Council member, is responsible for the integrity of the awards as well as ensuring the categories are fitting with the nominations. The emphasis on nominees will be recognizing staff who model the Good Spirit School Division motto of "Students Come First". Employees will be chosen for recognition based on their embodiment of the foundational values of the division as following:
Belonging
Respect
Responsibility
Learning
Nurturing
Perseverance
Nomination Criteria
The following are the criteria used in employee recognition in three areas:
High Level of Achievement
Individual or School Team Making a Marked Difference
Dedicated Service ​
Nominations
Nominations for the 2021-22 school are open and will be accepted in the categories of "High Level of Achievement," "Individual or School Team Making a Marked Difference" as well as "Dedicated Service." Nominations for the 21-22 school year will close on November 4, 2022.
Nominations can be made by GSSD Staff, SCC Members, students, parents, and community members - all are welcome to take part.